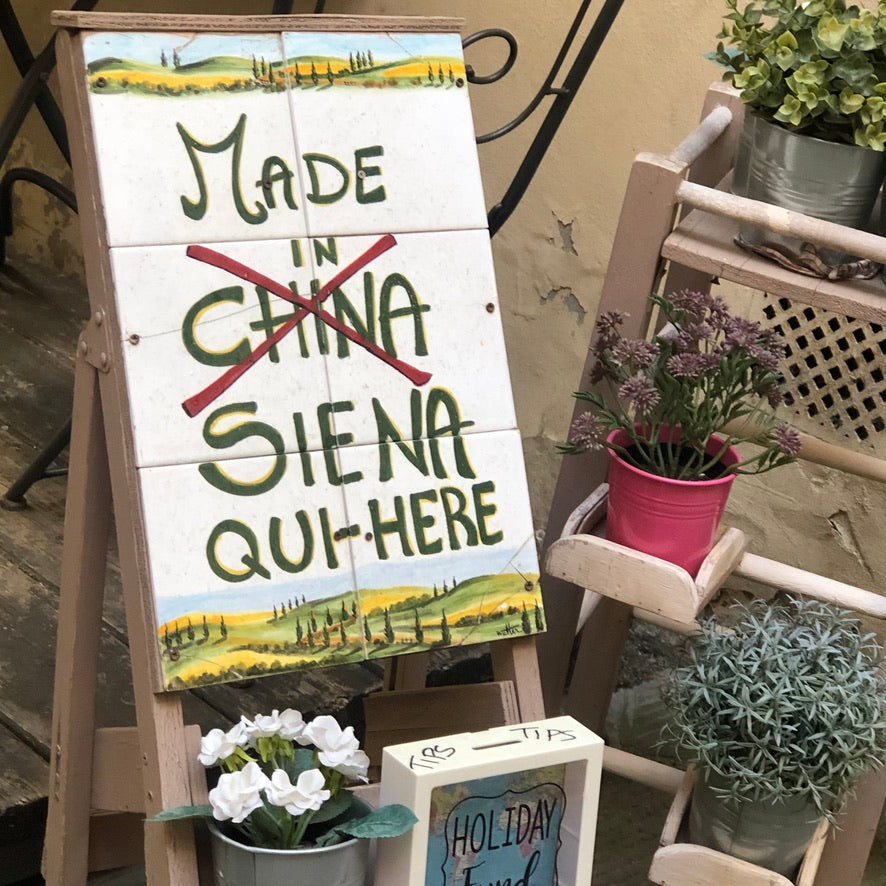 Slow Travel- Rome to Barcelona Edition
0 comments
I've officially decided I am making slow travel a personality trait of mine. Even before the "slow" movement was trending, I always felt better when staying at boutique hotels or cozy Airbnb's. I'm always looking for the local farmer's markets, botanical gardens, farm to table restaurants, local handmade goods, experiences out in nature where I can experience the surrounding landscapes. I've found that slowing it down actually allows for a more meaningful experience and allows you to walk away with a better understanding of the destination. 
This past summer we did our first slow trip, with a baby, so a lot of our trip was very well researched and planned in advance. The goal was to road trip from Rome to Barcelona making stops along the way which I will list out below. First though, here are a few tips on how to plan your slow travel effectively.
Research
Research is supper important and we found that it's not easy to just find that farmstead, or local homestay. With the slow travel trend rising, especially in Europe, I suggest using words such as "ecoturism" and "agroturism" along with your city of choice and start your search there. I would also use the terms above in the local language which may lead to even better results. Recently, I have found that Pinterest is my platform of choice when searching for travel recommendations. Our objective was to have accommodations booked and secured, and have a flexible plan for day time activities we could choose from day to day. I pined all locations and activities on my google maps and created a collection specifically for this trip. This helped keep us organized and allowed us a abundance of local destinations and activities to choose from daily. 
Packing Checklist
In our aim to travel more mindfully we also travel very compact, bringing along just the essentials. I have a checklist in my notes app that I use every time I am packing. This list should be catered towards what you need and will be essential to you when traveling. The point is to avoid purchasing cheap goods due to being ill prepared. A few of our essentials include the following: small bag with charging cables and charging adaptor, Turkish towels for beach hopping or to use as picnic blanket, large but light refillable water bottle, travel size toiletries, canvas bags for shopping and the list can go on and on but make sure it is catered to you and your needs. As for clothes, I generally pack easy clothes to mix and match, to dress up and dress down, and clothes that are not delicate and can be washed in a standard washer. We usually stay at Airbnb's with a washing machine or we will find a local laundromat and do laundry there half way through the trip. 
Mindful consumption
While on your trip remember to support local producers. When looking to take something back home with you be conscious about buying what the locals are famous for. Local products also tend to be more budget friendly since you'd be purchasing a surplus of the area. Not only will this be money well spent, it always feels good to bring a little piece of holiday back home, and if your intent is to bring gifts for people, a local good makes for a great story of where you've been. On this trip we fell in love with the local honey and jams, ceramics, glass and textiles. No point in traveling to the other side of the world just to purchase things Made in China.
Hoping these tips have helped you plan your trip, I will share with you the exact places we went to that brought us the most joy.
Campagna Amica Circo Massimo- Rome, Italy
This farmer's market in Rome specializes in produce and artisanal products that are grown, harvested or created no further than 100km from the place of sale 
Portofinese Eco Farm- Portofino, Liguria
Nestled above the cliffs of Portofino is the Portofinese Eco Farm.
La Portofinese is a family-run business, with a simple idea: to recover abandoned lands, to resume traditional cultivation techniques and promote a return to agriculture and animal husbandry that for centuries have been part of our region. In terms of crops, we have recovered and returned to production many local vineyards and olive groves, that were largely abandoned over the last 30-40 years, but which are very important sources of a generational livelihood.
This is one of those special places that makes slow travel worth it. The EcoFarm was beautiful, with breathtaking views and a full appreciation for the natural preservation.
Relais Del Maro- Borgomaro, Ligurian Sea
Consists of 14 rooms distributed in 3 historic buildings located in the village of Borgomaro.
An ancient Ligurian village among green and olive trees, where time is slow and the streets smell of nature, between stone and sun. Come and have a chat at the bar, enjoy the laughter of the children in the square and become part of the place: smile, you're at home.
Indeed, we truly felt at home here. Relais takes a minimal waste approach to running a boutique hotel. Their toiletries offered have been rescued from another hotel closure and their culinary offerings are from the region, following the 0km movement. Before you checkout remember to take something local home with you. We brought back table runners, jams, and honey to gift to family and friends back home.
Eze Exotic Garden- Monaco, France
After the Second World War dozens of men carry large bags of soil and plants on their backs up to the ruins of the castle and its sparse remaining walls. This is where André Gianton, the Maire of the time with the help of Jean Gastaud, father of the Exotic Garden in Monaco, decided to create an exotic garden. The site is well protected from the north winds by the Revère Plateau and the declivity of the rocky outcrop ensures good drainage. In other words, it was a perfect site for planting succulents such as cactus, agave and aloes.
Can Buch- EcoHotel in Olot, Catalunya
Our favorite place in the world to visit is Can Buch and it brings me so much joy to continue returning to this property again and again and now with my family. Can Buch, created by Gerard who is a true inspiration, with a simple purpose "We take care of the planet so that it will take care of us." From power, running water, heating systems, food and waste management, everything has been carefully thought through in order to create an ecosystem that is existing perfectly in nature.
Les Cols- Michelin Star Restaurant in Olot, Catalunya
For those of you that enjoy an upscale culinary experience, Le Cols is the place for you. Offering a prix fix fine dining experience with ingredients and flavours that are local to the region, Les Cols combines the new and traditional to offer a truly cultural gastronomic experience. The meal not only takes you on a journey, you also get to move from the patio to the kitchen to the dining area as your meal progresses. "The culinary proposals which this restaurant offer are rooted in the land and the landscape surrounding it."
Les Cols also has a boutique hotel called the Pavellon, consisting of 5 rooms made 100% of glass. We did not stay here since they don't recommend this as a baby friendly activity, but we sure are eager to go back and enjoy that as well.
Els Casals- Sagas, Barcelona
A unique Michelin star restaurant with a homestay offering the perfect boutique experience for those wanting to live and eat like the locals do. All the ingredients come from their orchard or orchards nearby therefore all food experiences are seasonal and fresh. For a 98 euro prix fix menu, Els Casals is one of the more budget friendly Michelin Star experiences you can find in this region.  
Jardi Botanic Marimurta- Blanes, Costa Brava
Located in Blanes, in Costa Brava, the Marimurtra Botanical Garden is one of the most beautiful gardens on the Mediterranean. At the top of steep cliffs running along the sea, you can enjoy one of the most spectacular panoramic views over the coastline and get to know more than four thousand plant species, most of them exotic ones, as well as several specimens that are extraordinary because of their age or size. Marimurtra is the work of a man with a passion for nature. Carl Faust (Hadamar, Germany 1874-Blanes 1952), was a businessman residing in Catalonia who devoted his hopes, his efforts and all his fortune to make his dream come true, the Botanical Garden Marimurtra.
0 comments